You'll have seen them on Instagram: a social media influencer's photos of an ever-so-pretty tea-set, delicate sandwiches and oh-so-fancy cakes.
It's the coming together of two things that have soared in popularity over the past five years – influencer marketing and the afternoon tea.
As a digital travel marketing company, we've found forming relationships with the right bloggers is a great way to get clients' messages to a very relevant audience.
The use of targeted influencer marketing works well for hotel clients keen to push their food and beverage offering to a general public unaware of the quality on offer from kitchens run by top executive chefs who have created exceptional menus.
The perception can be that hotel restaurants and bars are simply there to provide sustenance for the guests, while non-guests go to standalone restaurants and pubs.
Dinner at a hotel
But hotels are finding that while some people would traditionally be hesitant to go for dinner at a hotel, visiting for afternoon tea is more alluring – it's seen as a traditional hotel thing, something that posh hotels in days gone by would have served, and a real treat.
And afternoon tea feeds into the nostalgic, retro trend … people love that chintzy, delicate, traditional feeling it gives them.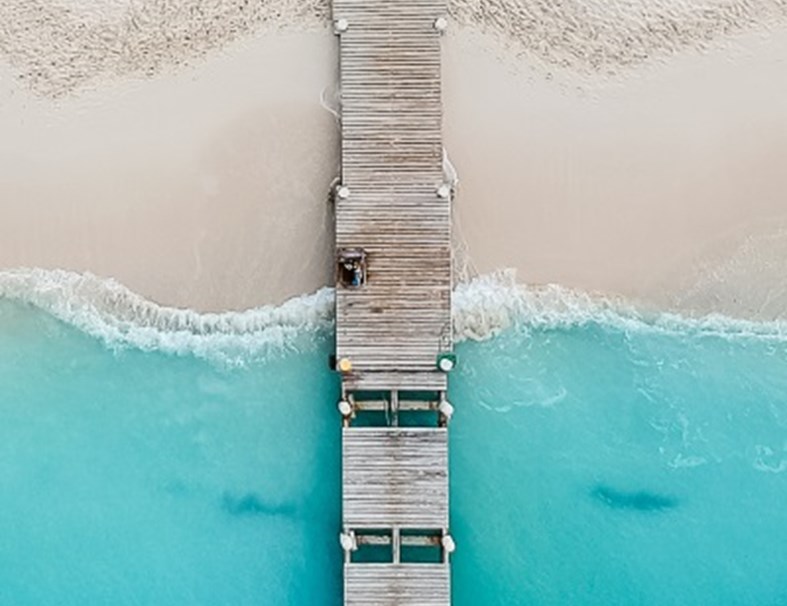 The 'new' afternoon tea trend began in earnest about five years ago, but it's really blown up in the past year or so as smart venues have adapted the trend to different tastes, pulling in new audiences.
There are afternoon teas themed around cocktails, some served from teapots into china cups. That really appeals to groups like hen dos, because it looks classy but it's a little naughty.
Then there's the likes of the New York-style afternoon tea. No cucumber sandwiches and delicate petit fours here: think smoked salmon and cream cheese bagels, BBQ pulled pork sliders and a chocolate hotdogs.
A bit more laddish
Or there's the "gentlemen's" afternoon tea, which is a bit more laddish, with mini pork pies and burgers.
It's a simple idea that's so adaptable that it can be made to appeal to all sorts of groups of people.
The effect of the trend is impressive. Manchester's Midland Hotel, run by our client RBH Hospitality Management, is one of the oldest and most luxurious in the city.
It's the kind of place that has always been associated with afternoon teas but it has been launching innovative versions that have fed the trend.
The growth of their popularity is such that last year The Midland launched a dedicated area called The Tea Room, where afternoon tea is the be all and end all. By being clever about how they handle the trend, business is booming.
For the launch of the New York afternoon tea at Redefine|BDL Hotels' Aloft in Liverpool, we invited a carefully selected group of bloggers in to try it and write about it, fine-tuning the guest list to target a local customer base.
Snap-happy bloggers
Afternoon tea lends itself so well to snap-happy bloggers and social influencers, with decadent cake stands overflowing with Insta-perfect pictures. And what makes you want to rush out and eat cake more than amazing photos of gorgeous looking cake?
Because the bloggers were in the venue, they naturally wrote about the wider restaurant offering and hotel as well, raising awareness of the whole location in general in addition to the afternoon tea specifically. An added bonus for hotel marketing teams.
Influencer marketing got the message out that the restaurant is a great place to eat, that the food is top notch, the chefs are innovative, the atmosphere is excellent, and that it's not just for hotel guests.
Error loading Partial View script (file: ~/Views/MacroPartials/_BlogCTA.cshtml)
In a fast-changing media landscape, where entertainment and 'going out' pages in newspapers are diminishing as the industry contracts, content is becoming more homogenised and sometimes loses the local aspect that can be so valuable to establishing a local clientele.
Bloggers and influencers allow us to get the story out in a different way and what the hotel had to promote in this instance had real appeal to them.
The important thing is choosing the right influencer, with the right following and profile, that gets the message through. And really, really good cake.
 We are the travel marketing experts. Contact us now on 0800 612 9890.